Environmental Initiatives
Everything we do at Pihopa Retreat has the sustainability aim of having as low an impact as possible on our surroundings to ensure that it stays beautiful for the visitors of the future. Pihopa Retreat is located in Bishopdale and has for 170 years been a focal point in the life of the Nelson Diocese and its history is closely associated with the development of Nelson. With its historic chapel, residence, well-kept grounds and protected trees it is a unique area. As the current guardians of this special location, we want to ensure it is looked after for its guardians of the future.
Our environmental journey began when we established Pihopa Retreat and being in our infancy, we strive to make it in the forefront of our mind whilst we establish ourselves and our practices. We will continually review and adapt our practices to ensure that we are taking advantage of all appropriate initiatives to influence our impact on the world and our community.
We are a part of the Qualmark Enviro rating system and have a Gold Star Enviro rating for our efforts to-date.
Sustainable Practices
Sustainable Practices currently in place at Pihopa Retreat:
We will endeavour to continually be adding to this list and improving our practices.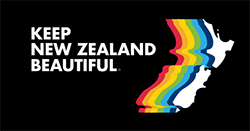 This luxury accommodation sits on the site which was part of the original Nelson Diocese estate, consisting of 158 acres purchased in 1862. The original Bishops Residence was built in 1868 and the Bishopdale Chapel which is still a working chapel today was built in 1877. The main house we live in today was the second Bishops Residence, built in 1925 after the closure and demolition of the Bishopdale Theological College.